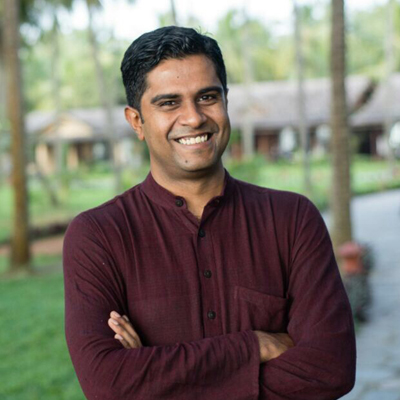 Dr. Vignesh Devraj is a 4th generation Ayurvedic healer. He is the founder and chief physician of Sitaram Beach Retreat, Kerala – a space for authentic healing and transformation.
Dr. Vignesh is a committed practitioner and researcher on Panchakarma, an ancient body purification method which activates the body's innate healing energies, providing the foundation to true health. His expertise lies in explaining ancient healing concepts and making it more accessible to the modern world. He is an avid traveller who studies and explores the lesser known healing methods around the world. He is an international speaker on Natural Healing, Ayurveda, Meditation & Transformation.
Dr. Vignesh Devraj believes – true health is the foundation of true happiness.
Check your inbox to confirm your subscription